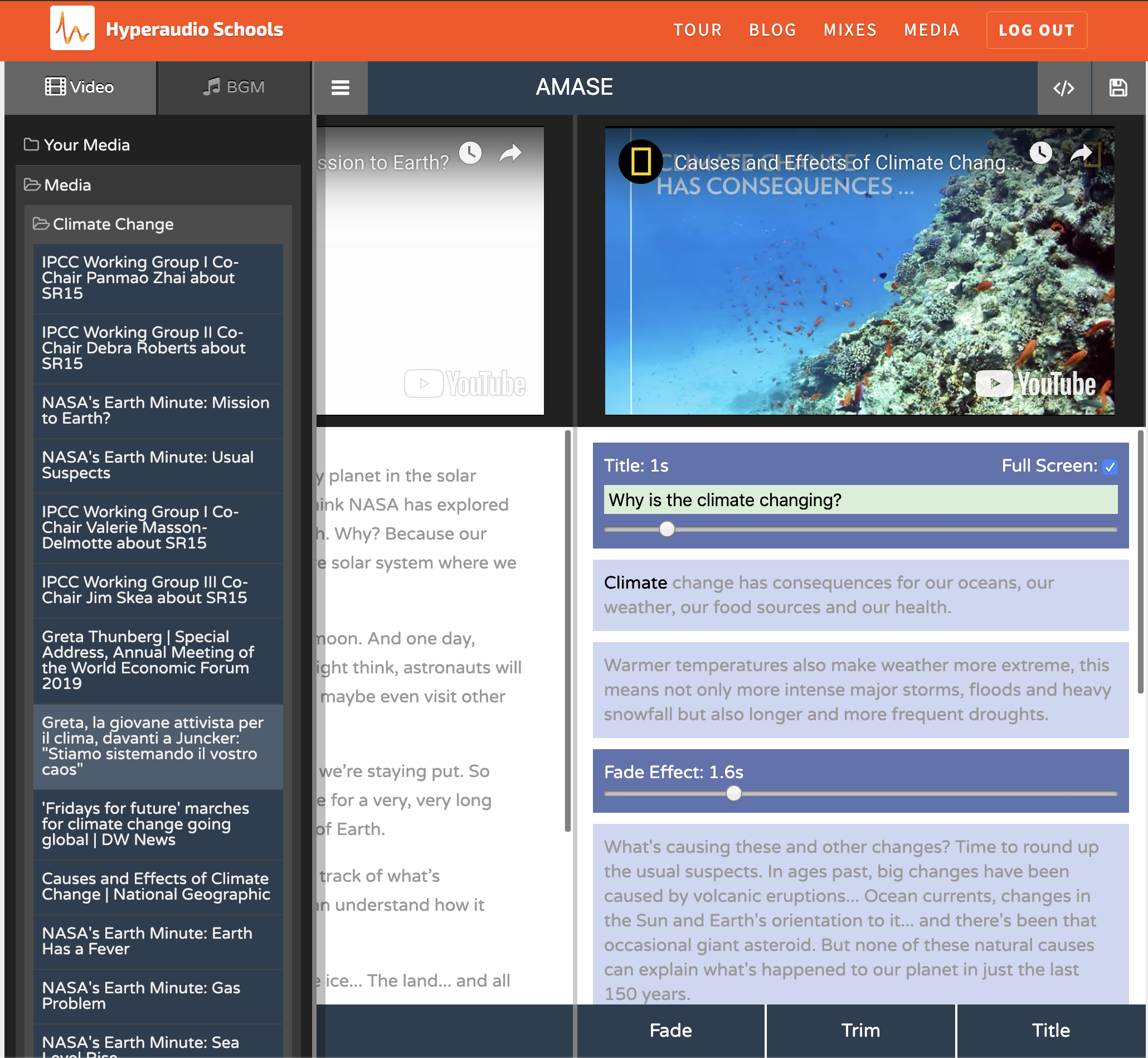 Hyperaudio is a web-based tool that allows people without audio or video editing experience to create audiovisual pieces.
Our aim is to use it to teach and promote Media Literacy in educational establishments such as schools.
By closely linking transcripts to pieces of audio and video we provide an intuitive tool called the Hyperaudio Pad that makes mixing source material into audiovisual essays easy and fun.
Mixes are referential which means that they are loosely linked selections of media that do not alter the original media, this means that mixes can remixed infinitely without any loss of quality and that the original rights to media used in mixes is respected.
We have run sessions in libraries (Chattanooga) and schools (Florence) to positive feedback from adults and children alike. We're now planning an updated version and are looking to collaborate with educationalists and content providers.